MY RETIREMENT - The future of Urban Design
It's been an incredible journey 28 years in the making with the City of Los Angeles. I've always been proud of this city; As I traveled around, I've always advocated that this is the best city in the world for many reasons: We are still very creative and innovative, we are still generous, and welcome people with open arms; LA is one of the most culturally and ethnically diverse cities. Los Angeles is a city that's bigger than most countries with its cultural, socio-economic, and architectural achievements; LA is a gem that still in its infancy.
We have one of the fastest growing bike and rail systems in the world. We are changing from an auto-centric culture to one of a very diverse mix of pedestrian, bicycle and mobility focus. The City is changing the way it plans for the future; from a one-size-fits-all approach to a mixed of approaches including menu options and flexibility with a framework. We are shaping the city of tomorrow and adapting to change - making the City more sustainable. Everyone that deals with the built environment or programs spaces are an urban designer of the City. There's a lot of work still do be done as we continue to do great things. All of you as a team will continue to shape LA into the best city of the future. Never lose site of the value of urban, suburban and rural design.
Please Note
This website will redirect to http://planning.lacity.org/urbandesign/ within the next few days.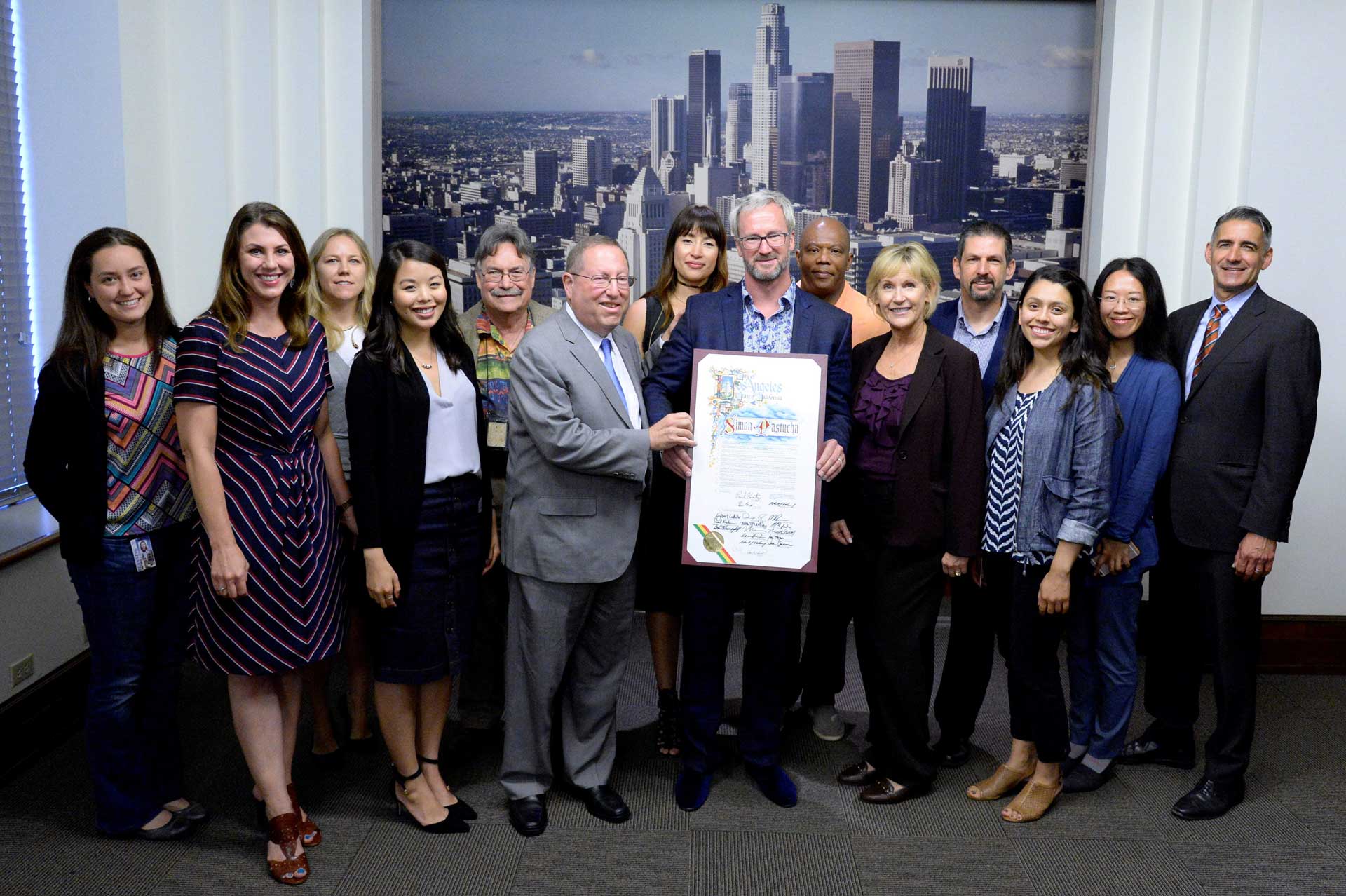 It has been an honor and a priviledge working with all of you.
Best Regards,
Simon Pastucha